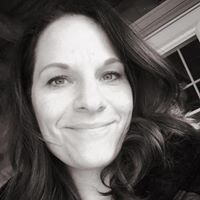 February Featured Artist, Angela Rubinic
Blooms by Vickrey is honored to showcase the work of abstract artist, Angela Rubinic of Harrisburg.  Angela's unique pieces are a culmination of the externalization of her personal reactions and thoughts.  Like a visual game of tug-of-war, the numerous reactions and counter reactions spark her creativity.  Employing the use of acrylic and mixed mediums, Angela creates complex, textured paintings that pull the viewer into her landscape of lines, layers and shapes.  Various themes and inspirations produce surfaces that are meant to be explored; an objective that the artist hopes will invoke the viewer's reaction to the composition instead of to an actual object or image.
A life-long resident of Harrisburg, Angela studied art at Millersville University and currently serves as an art teacher at Cumberland Valley High School. A selection of her art is currently on sale throughout the Blooms by Vickrey showroom at 2125 Market Street, Camp Hill.  For additional information, please contact Blooms by Vickrey at 717.737.0212.
Valentine's Day 2019: Love is in Bloom at Blooms by Vickrey in Camp Hill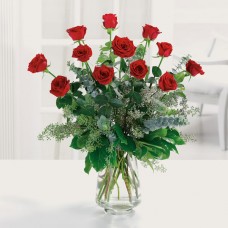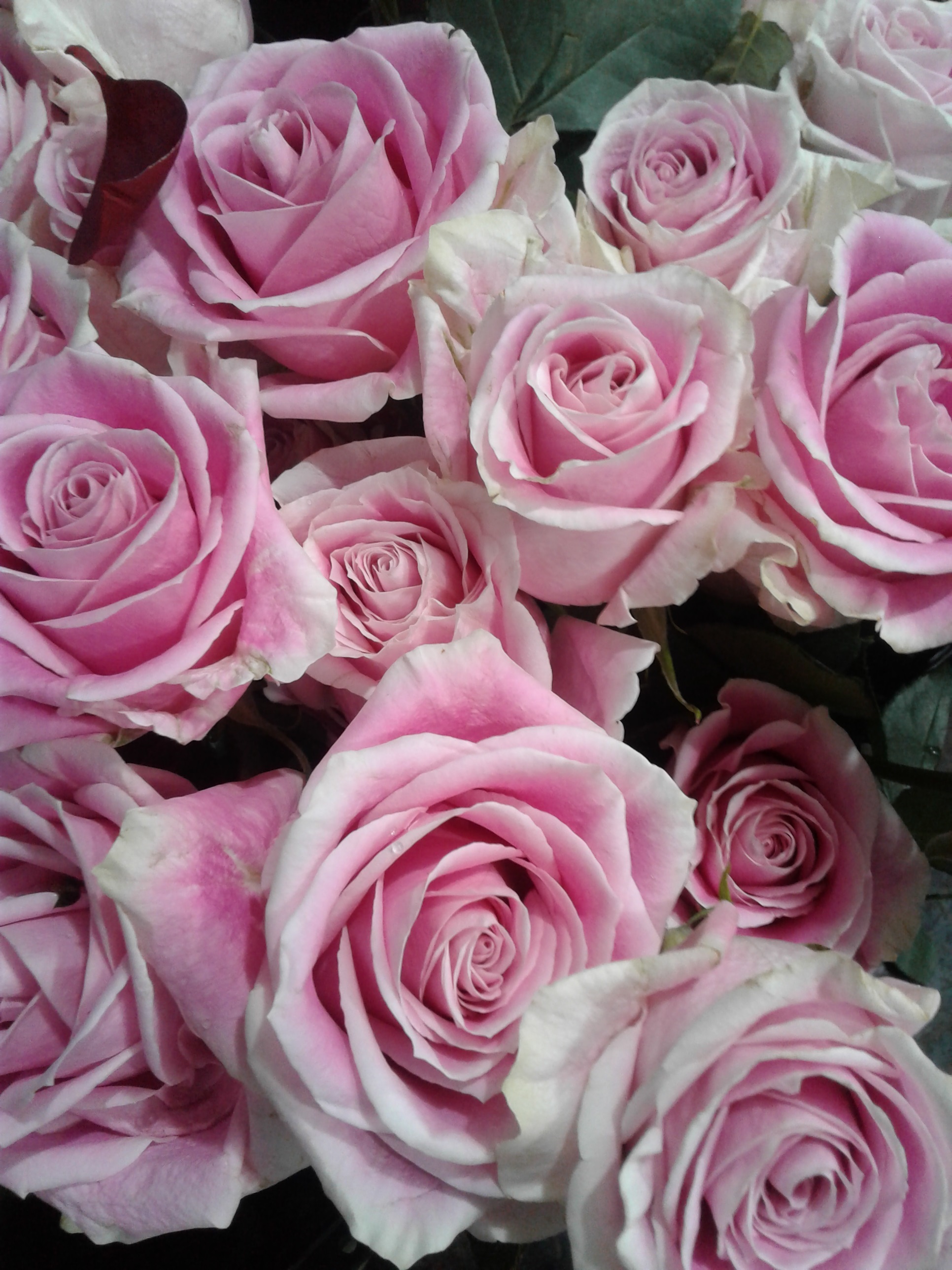 Bring On Valentine's Day
Stocked and ready; Blooms by Vickrey embraces Valentine's Day 2019 with open arms.  Buckets of flowers fill the design stations and cooler shelves await completed arrangements.  Let us help you celebrate this holiday of love.  Call or stop by the shop today.  2125 Market Street, Camp Hill.  717.737.0212.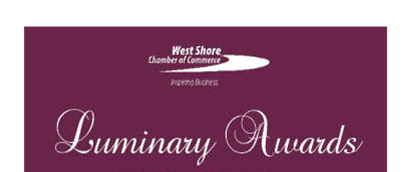 Lighting the Way: Luminary Award Winners Recognized
Congratulations Shining Star recipient, Chelsea Wurster of Quality Digital Office Technology and Visionary recipient, Una Martone of Leadership Harrisburg Area.  These women, and all 2018 Luminary Award nominees, are shining examples of the extraordinary business women serving the South Central Pennsylvania Region.  The staff of Blooms by Vickrey is humbled by your dedicated and inspirational leadership and we are honored to be a part of the Luminary Awards celebration.  Thank you, West Shore Chamber of Commerce, for inviting us to serve as the 2018 Floral Sponsor.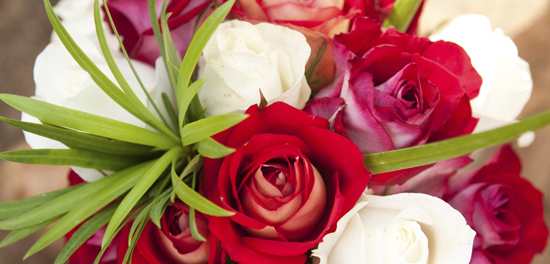 Make Mother's Day Memorable
We don't always remember to say it, but each of us has a special place in our hearts for our moms, step-moms, grandmothers, mothers-in-law or the special people who took on the mother role.  She raised you to be the person that you are today, worried about you endlessly (and still does) and was always your biggest cheerleader. Give mom a gift this year that makes her feel extraordinary; give her a handcrafted, artisan-designed bouquet from Blooms by Vickrey.
Sunday, May 13 is Mother's Day and Blooms by Vickrey is ready to help you celebrate the remarkable women in your life. Use this holiday to express your love, gratitude, appreciation and friendship through a custom-designed floral arrangement from Blooms by Vickrey.
With more than 75+ years of experience, our designers know flowers. You can feel confident in knowing that your arrangement will include the highest quality of flowers arranged in a unique one-of-a-kind design.  Call Blooms today at 717.737.2000 to place your order or visit us on the web at Bloomsbyvickrey.com.
Looking for more than flowers? Blooms by Vickrey is a showcase for local artisans offering handcrafted jewelry and hand painted glassware. Stop by our showroom at 2125 Market Street, Camp Hill, to visit our home décor boutique carrying a wide range of gift items, decorative accessories and accent furniture pieces.
Blooms by Vickrey. Fresh Flowers. Fresher ideas.

Giving Back to the Community Through Your Support
Did you know that when you purchase flowers from Blooms by Vickrey you are helping us to support local non-profit efforts throughout central Pennsylvania? As part of our commitment to giving back, Blooms by Vickrey has partnered with several local organizations that are making a difference in the local community.  One such group is Mission Central, the mission warehouse of the Susquehanna Conference of the United Methodist Church.
Mission Central began in 2002 as a three-pronged effort: Disaster Response, Mission Outreach and Mission Education with the objective to centralize and unify the mission work of the various churches within the Conference. Mission Central now has in-house Ministry Partners that include Bethesda Mission, Computer Ministry, UMCOR, New Digs and Project C.U.R.E., and partners with more than 80 other ministries throughout PA and around the world.
Mission Central hosts thousands of volunteers who are responsible for processing United Methodist Committee on Relief (UMCOR) kits of various types (School, Birthing, Health, Sewing, etc.) for use all around the world, as well as provide supplies of all types needed for local, national and international ministries and assist countless projects that are sending God's love around the world.  Working in concert with other denominational and nondenominational programs, and as a member of the UMCOR Relief Supply Network, Mission Central has been able to provide aid for people affected by every major weather event since 2002.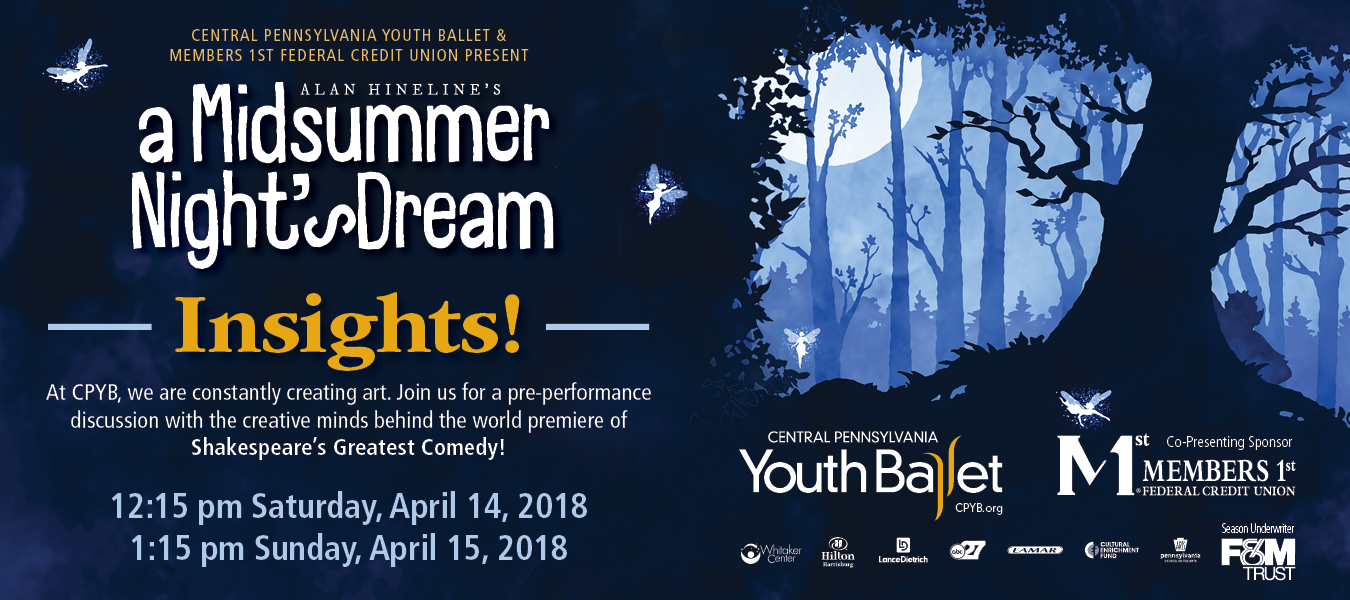 Blooms by Vickrey Proudly Supports Central Pennsylvania Youth Ballet
Camp Hill, PA – Blooms by Vickrey will again serve as the premier florist for the Central Pennsylvania Youth Ballet's performance of A Midsummer Night's Dream. Show times are Saturday, April 14, 1 and 7 p.m. and Sunday, April 15, 2018, at 2 p.m. Tickets are available by calling 717-214-ARTS (2787) or visiting Whitakercenter.org.
The moonlit forest realm of Oberon, the fairy king, and his queen Titania, provides the ideal setting for the magical story of mismatched lovers and a mischievous sprite. The lovesick Helena pines for the fickle Demetrius who in turn chases the charming Hermia who is in love with Lysander, a model of a devoted lover. When Puck — the impish, quick-witted sprite who enjoys nothing more than playing tricks and causing trouble — has the foursome switching who is in love with whom, sparks fly!
Central Pennsylvania Youth Ballet is recognized throughout the world for providing the finest in classical ballet training. As the Resident Ballet Company for Whitaker Center for Science and the Arts in Harrisburg, PA, CPYB presents the highest caliber in ballet performances.
Blooms by Vickrey, a proud supporter of the Central Pennsylvania Youth Ballet, is a full-service florist offering a wide selection of giftware, silk arrangements, jewelry, lighting and wall art. Located at 2125 Market Street in Camp Hill, Blooms by Vickrey is open weekdays 9 a.m. to 5 p.m. and Saturdays from 9 a.m. to 3 p.m.  Show your pride for your favorite dancer with a beautiful bouquet from Blooms; meeting the floral needs of the Greater Harrisburg area since 1997.

Spring Fling '18; Save the Date!
Stroll through downtown Camp Hill on Saturday, April 28, and discover all that the Borough has to offer! Businesses will feature a variety of specials, promotions, demonstrations, and refreshments throughout the day.  Check out Business in the Borough on Facebook for more information.

SHOP LOCAL!
Coming off a major "flower-sending" holiday like Valentine's Day, we'd like to remind our customers about the importance of ordering flowers locally. Whether you are sending flowers across town or to another state, find a local florist and order directly through them; you'll be happy that you did.
Local florists find themselves between a rock and a hard place these days. What once was a respectable business, "main street" flower shops are finding it increasingly difficult to stay afloat.  With steep competition from grocery stores and big box retailers, local flower shops have had to reinvent themselves time and again.
Enter the concept of wire services.
Originally created to link local brick and mortar flower shops to each other nationally (making it possible to place an order in Kansas City for delivery in Denver), wire services were owned by and for local florists. Today, those companies such as Just For You Flowers, ProFlowers, Bloomnet, 1-800Flowers, etc., are independently owned and selling direct to consumers at the expense of the local florist.  You see, these wire services are not florists, but rather order gatherers who take their cut and leave the local florist with pennies on the dollar to fulfill an order.  Yes, I'm sure that whoever sent you flowers spent a pretty penny on an arrangement that was portrayed in a picture as luscious and full.  Unfortunately, once the order taker has taken a cut, the local florist is left to fill and deliver a $75 order for far less.  Minus the delivery fee (yes, there is no such thing as "free delivery"), the recipient is now receiving a $45 (approximate) arrangement; a far cry from the $75 picture that was viewed online.
Customer is unhappy (and rightfully so) and local florist, who is trying to operate a business with hands tied behind their back, has their reputation dragged through the mud. So how can a consumer be a savvy shopper?  For starters, don't hope that the business who "inherits" your online order can magically turn $35 into a $50 look plus delivery.  Instead, get that hard earned cash into your vase by ordering directly through a local florist.  Be careful when searching online, though, as most florists listed at the top of the page are order takers.  To be certain that you are calling a local florist, choose a flower shop with a local phone number and address (although that's not always telling).  Call the shop saying that you would like to pick something out in person and need their hours of operation and location.  If they answer you honestly, then you're safe.  If not, move on to the next business.
(Side note: After confirmation that they are an actual store, it's okay to come clean.  There isn't a brick and mortar florist in the country who won't thank you for checking to be sure they they are real.)
Excerpts of this post are from an original BLOG post by Cinda Baxter for Independent Retailers, the 3/50 Project.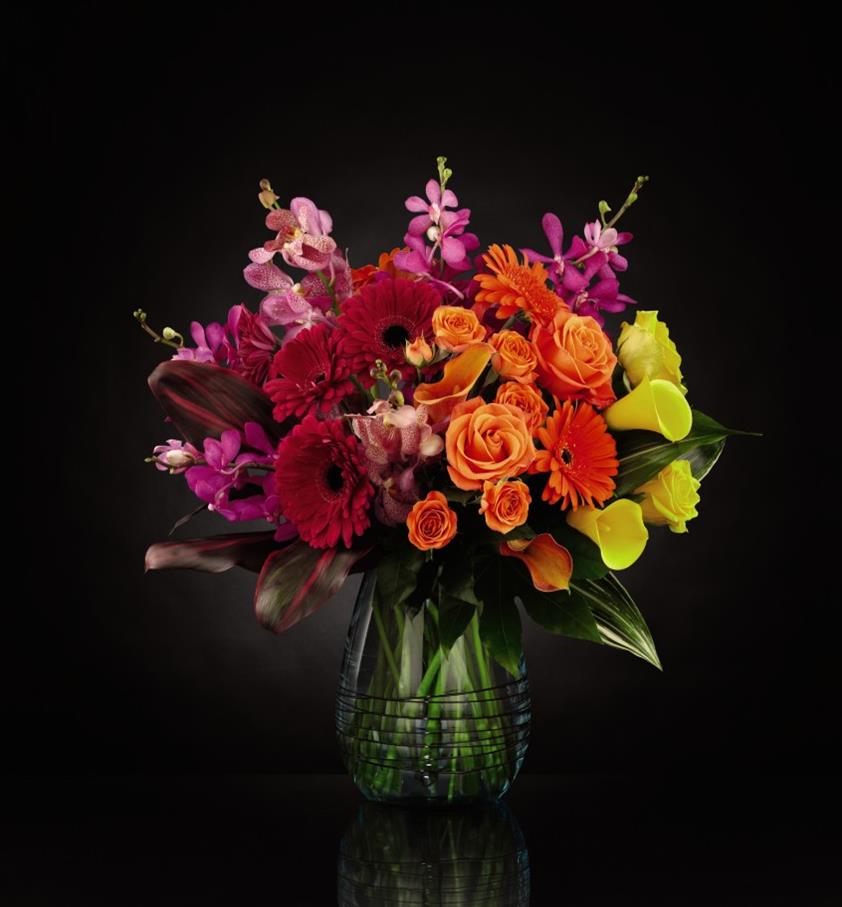 Make Valentine's Day a WEEK of Romance
Make the day of Romance last for an entire week!  Have your Blooms' bouquet delivered early to ensure that it is enjoyed all week long.  Call Blooms by Vickrey today! 717.737.0212.