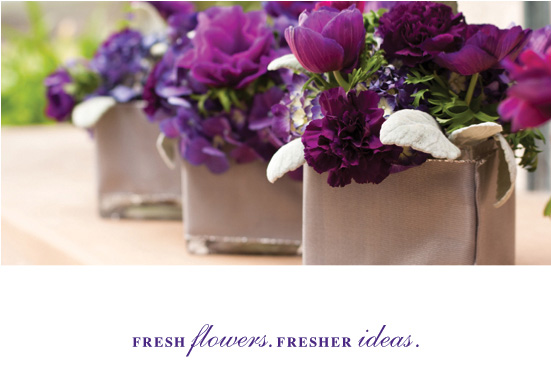 Tips and Care
Making Fresh Cut Flowers Last Longer
Blooms by Vickrey treats our flowers with expert care and attention at our shop, so when they are delivered to you they are as fresh and beautiful as possible. With proper care and attention, you can get the most out of fresh flower arrangements.
Keep flowers in a cool spot—65º to 72º F.
Avoid putting flowers in direct sunlight or strong indoor light. Avoid putting them on appliances or radiators that generate heat. Heat will cause flowers to wilt prematurely.
Keep the container filled with water mixed with flower food.
If you purchase loose cut flowers, cut off about 1/2" of the stem at a 45° angle with a sharp knife before placing them in your vase. Do not strip the bark from the stem because it protects and extends the life of the flower. Leave on as many leaves as possible, but not below the water line. And remove yellowing or damaged leaves to keep your flowers looking fresher longer. Use a clean vase.