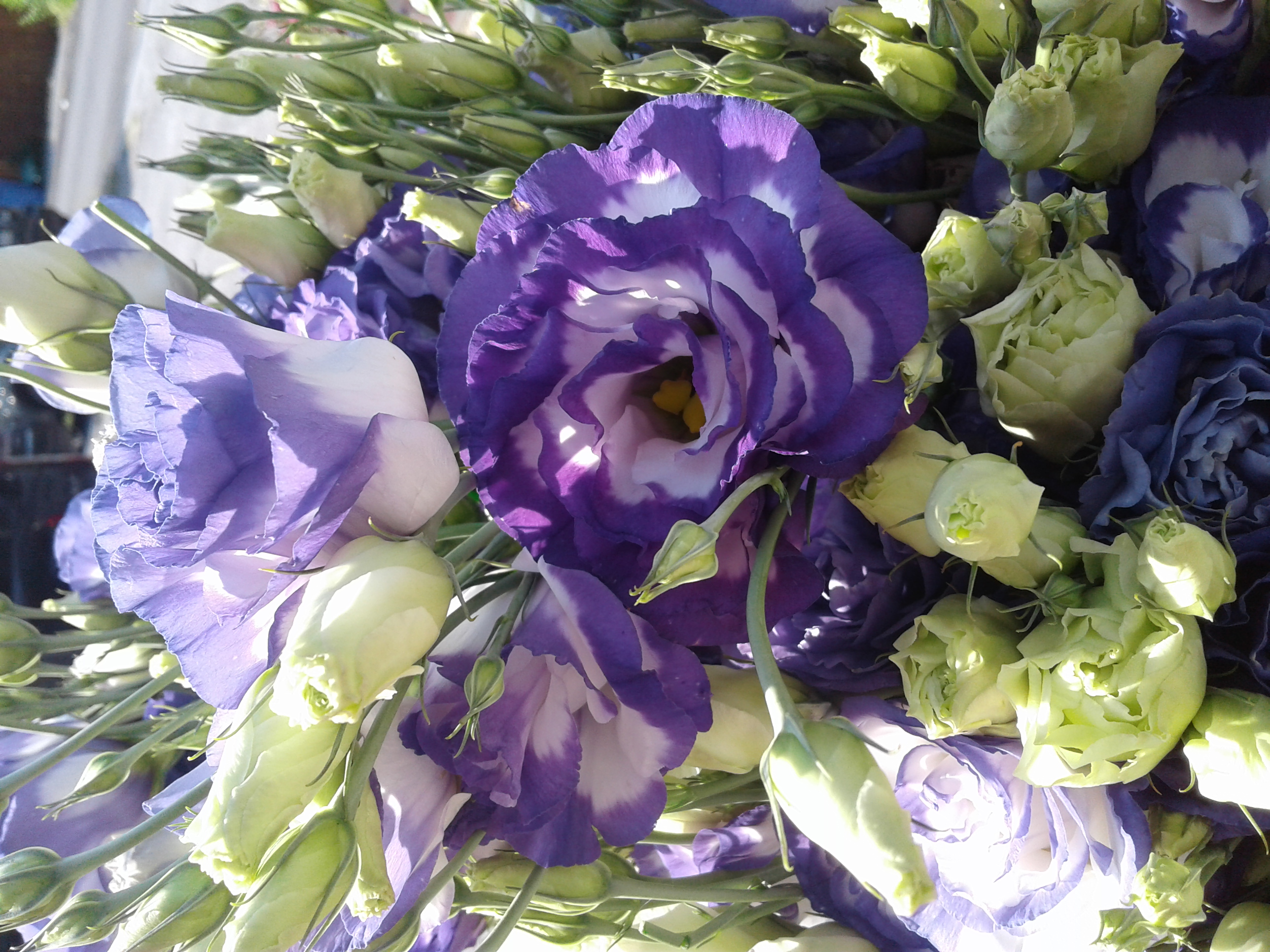 Lisianthus Packs a Punch!
Let's try something new; let's try Lisianthus! We love this flower and we want you to love it, too! Known as Lizzy for short, it is available in pink, white, purple and picotee (that's fancy for "petal tips appear to have been dipped in color"). Limited time only, Lisianthus bouquets now available at Blooms by Vickrey.
Lizzy-what? Lisianthus, pronounced, Liz – ee – an – thus, is native to the Southern United States and commonly referred to as the Texas Blue Bell or Blue Field Daisy. If properly cared for, Lisianthus can last up to two weeks as a cut flower.
Lisianthus is versatile, lending itself to a multitude of looks. For instance, the double petal variety is similar in appearance to a peony or rose and is a great substitute for spray roses in boutonnieres and corsages; while a single petal head may resemble a poppy or tulip. Lisianthus is the perfect addition to a garden-inspired flower arrangement, wedding bouquet or floral gift.
Special thanks to Better Homes and Gardens, Flowerona.com, The Blog from FiftyFlowers, and Flowers Victoria. #bloomsbyvickrey #downtowncamphill #freshflowers #lisianthus #flowersonmarket #purpleflowers #pinkflowers #whiteflowers #picoteeflowers #gardenbouquet
« Back to .