Congratulations Caroline and Luke!
Wedding day florals are a personal reflection of you as a couple and the vision that you have been carrying with you since you were little (yes ladies, we are talking to you). As a florist, it is a privilege to witness the unveiling of that magical moment when the finishing touches give way to a dream come true. It was an honor to be a part of Caroline and Luke's special day and we thank them for choosing Blooms by Vickrey to provide their wedding flowers. We also wish to thank Megan Hoffer Photography for graciously sharing her work with us (and encouraging us to share it with you).  Another beautiful couple surrounded by a beautiful celebration. May you enjoy a happy and healthy life together. #bloomsbyvickrey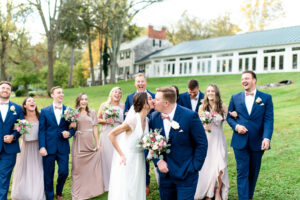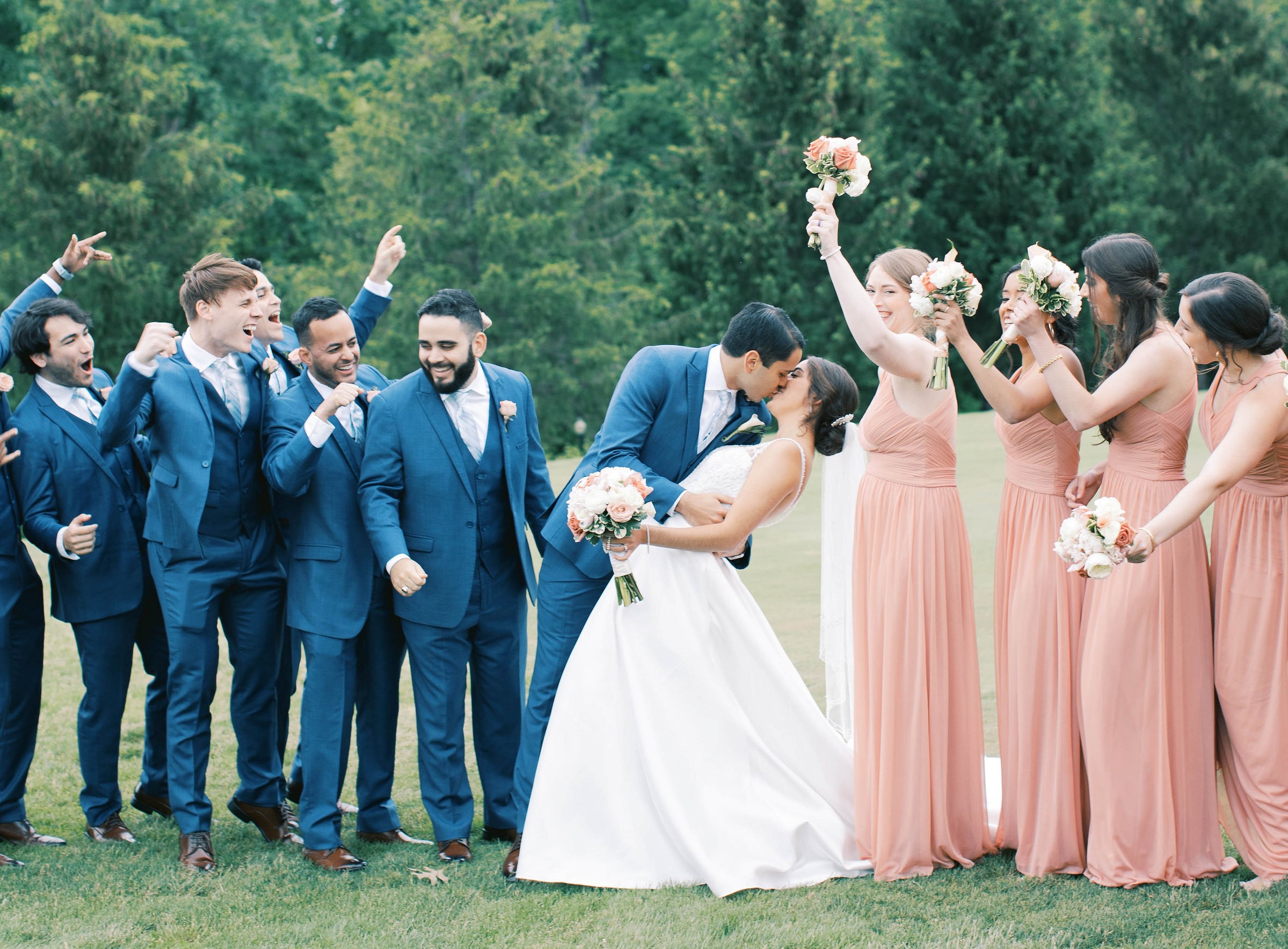 Congratulations Noelle and Eduardo!
We are honored when a bride chooses us to provide the florals for her wedding. We are speechless when the beauty is captured on film and the photographer graciously permits us to share the pictures with our customers. Thank you, Noelle and Eduardo for inviting us to be a part of your special day. Extra special thanks to Meghan Baskin Photography for encouraging us to share your talent with our friends.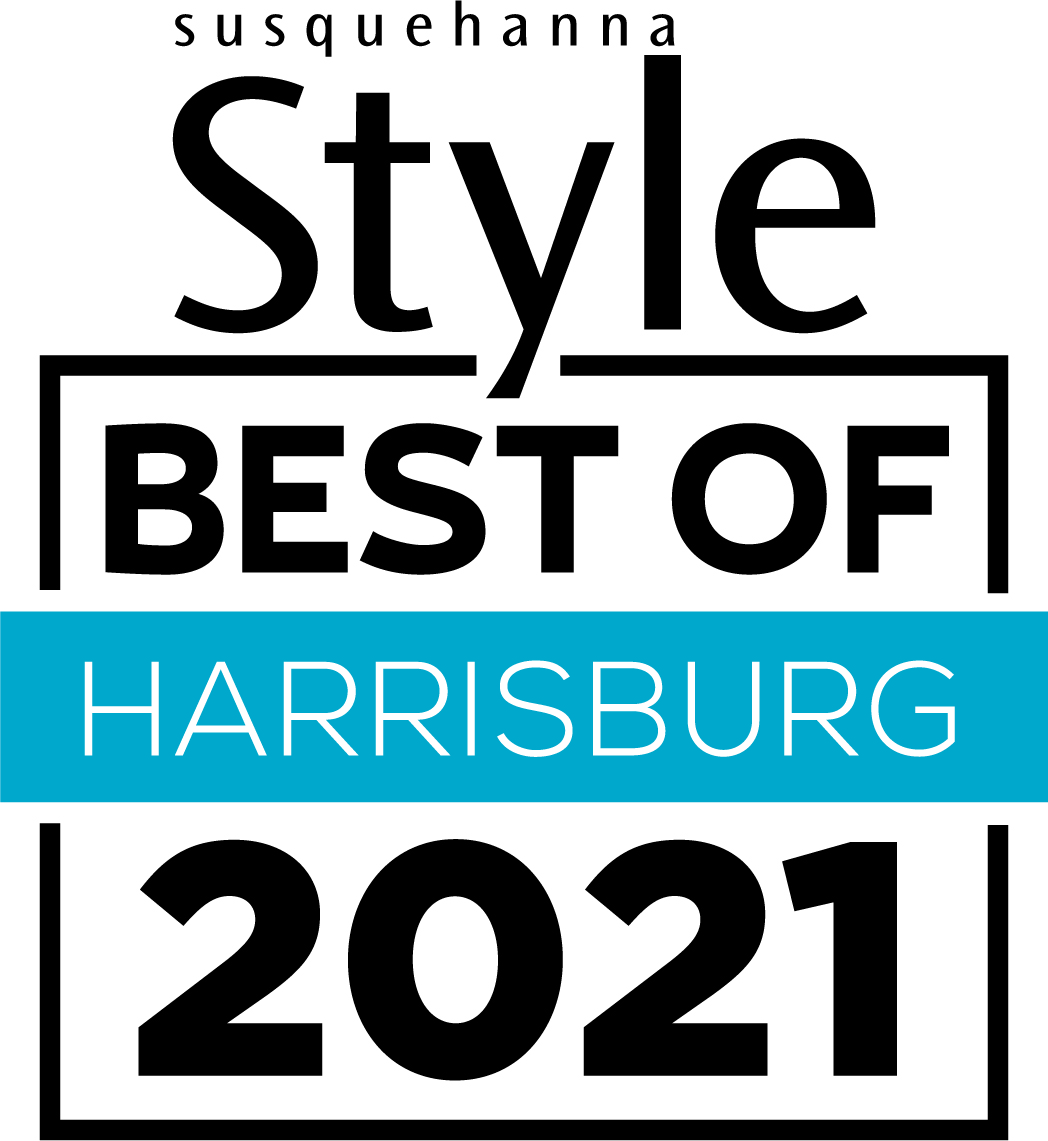 Votes are In: Blooms Named the Best!
We are blushing with pride! Thank you, readers of Susquehanna Style Magazine, for choosing Blooms by Vickrey as the 2021 Best Florist in the Harrisburg area. We are honored and humbled by your unwavering support and would not be where we are without you. Through good times and bad, you have invited us to share in life's journeys with beautifully creative fresh flower arrangements. This recognition is testament to how truly blessed we are. From all of us at Blooms by Vickrey, thank you.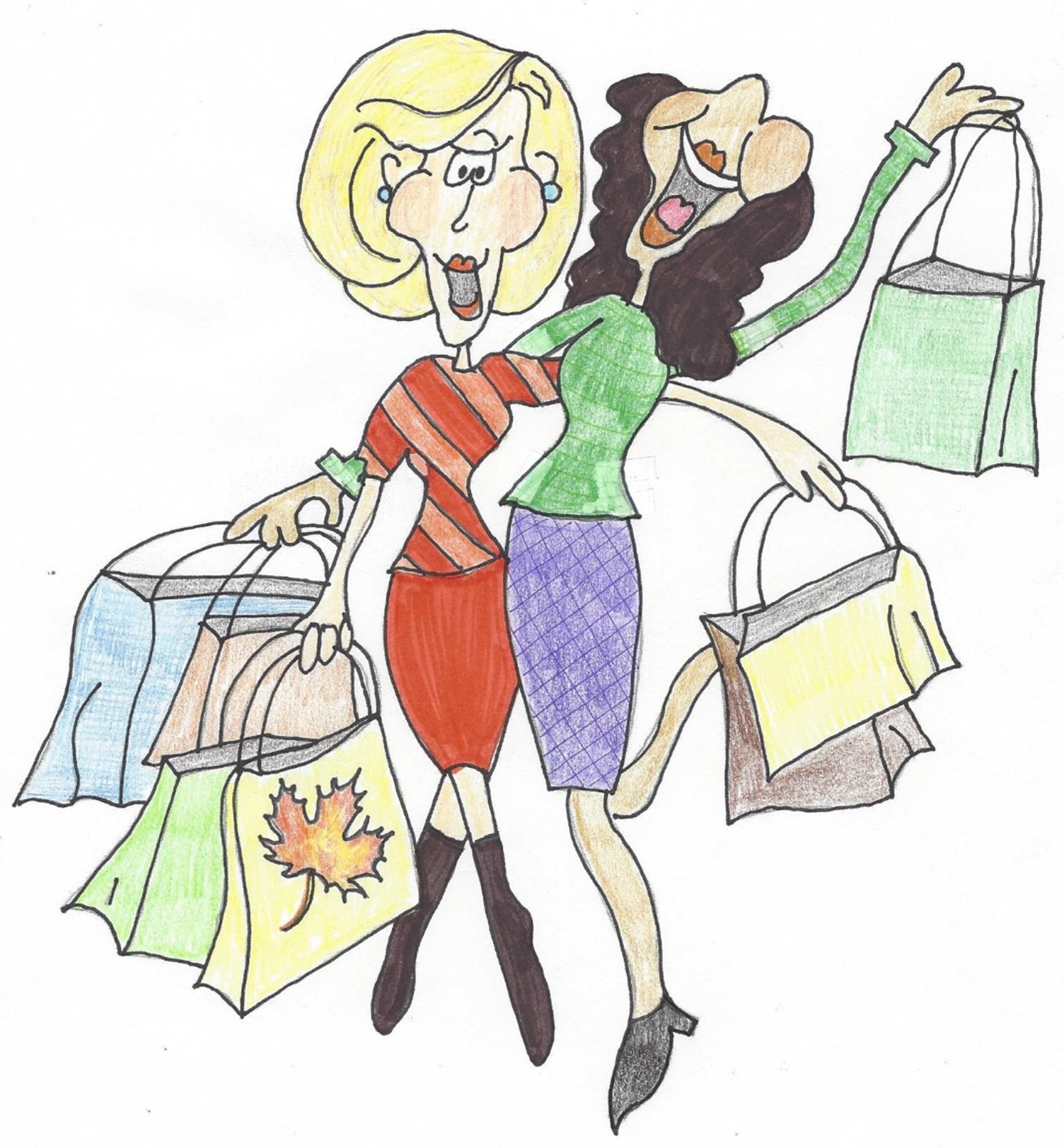 Blooms Joins Best Kept Secrets Tour 2021
SHOPPING, FOOD & FUN
Join us in celebrating Cumberland County's Best Kept Secrets Tour, September 23 thru October 9, 2021. Cool breeze, fall leaves, time to get out and fall in love with the wonderfully unique small businesses of Cumberland County.
Tickets: $10 / $1 PER TICKET DONATED TO VICKIE'S ANGEL FOUNDATION
YOU GET:
A guide describing each of the 27 businesses
A map to show you how to navigate the tour in your own vehicle
Valuable Coupons from each business
FREE Gifts, refreshments, door prizes, raffles, tours, demos or games, etc., at each stop
Chance to win more than $800 in gifts
No purchase necessary. Call 717.516.8659 for a complete list of rules.
WHO'S PARTICIPATING?  Can't tell you.  That's part of the fun, part of the adventure, part of the SECRET!  But we can tell you that there will be unique gift stores housed in interesting buildings and surprising places, several artisan galleries, clothing & accessories boutiques, unique jewelry and handbags, a coffee house, chocolate shops, pottery, oils & vinegars, gourmet foods, fine art, teas, local honey, herb gardens, furniture, antique, vintage, and upcycled treasures, handmade crafts & home décor, herbs & spices, one-of-a kind cafés, a gourd farm, a bakery, farm markets, a flower shop, handmade candles, soaps & body products, cute goodies for kids, specialty shops and so much more!  More information can be found at www.bestkeptsecretstour.com or by calling 717.516.8659. Can't wait to see you!
Fresh Flowers on a Cake? Yes, Please!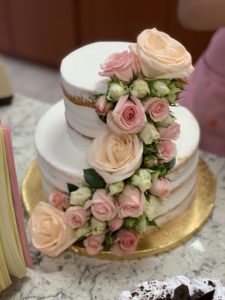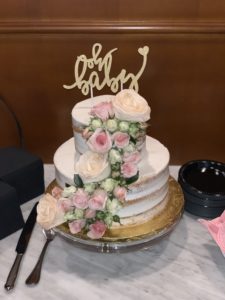 There is something about fresh flowers on a cake that really makes a statement.  An elegant decorating solution, fresh flowers add extra pizazz setting your creation apart from others. Whether you are a self-professed baker or exceptionally talented at ordering from your local bakery, any cake can go from boring to beautiful with a few fresh flowers.
Of course, not all flowers are edible and you need to keep this in mind should any part of the flower come into contact with the cake. While we are suggesting fresh flowers for decorating purposes only, a nonedible flower touching the cake could make someone sick. A good rule of thumb is to use wax paper between the cake and the flower to avoid contact. Secure the flower with a dab of icing on top of the wax paper. Of course the Internet is loaded with information on this subject, so we have chosen some of the more important points to share with our readers…
Flowers are a timeless symbol of beauty and are safe to use on a cake provided that they have been properly selected and prepped. Always wash your flowers in cool water and allow dry time on a paper towel. Remove as much greenery as possible. While it is not recommended to insert a flower stem directly into a cake, floral tape around the stem acts as a good barrier between the flower and the cake. Cut the stems as short as possible (2 inches) and soak stems in water before placing. Keep in mind that most flowers don't last after being cut. Consider using water tubes (can be purchased from your local florist) to keep flowers hydrated, or better yet, cut and place flowers right before serving.
Still up for the challenge? Good! Blooms by Vickrey has an abundant selection from which to choose and we are happy to work with you to create the vision that you wish to achieve.  Throwing in the towel? That's okay, Blooms by Vickrey can deliver your flowers directly to the bakery of your choice. Either way, you come out smelling like a rose!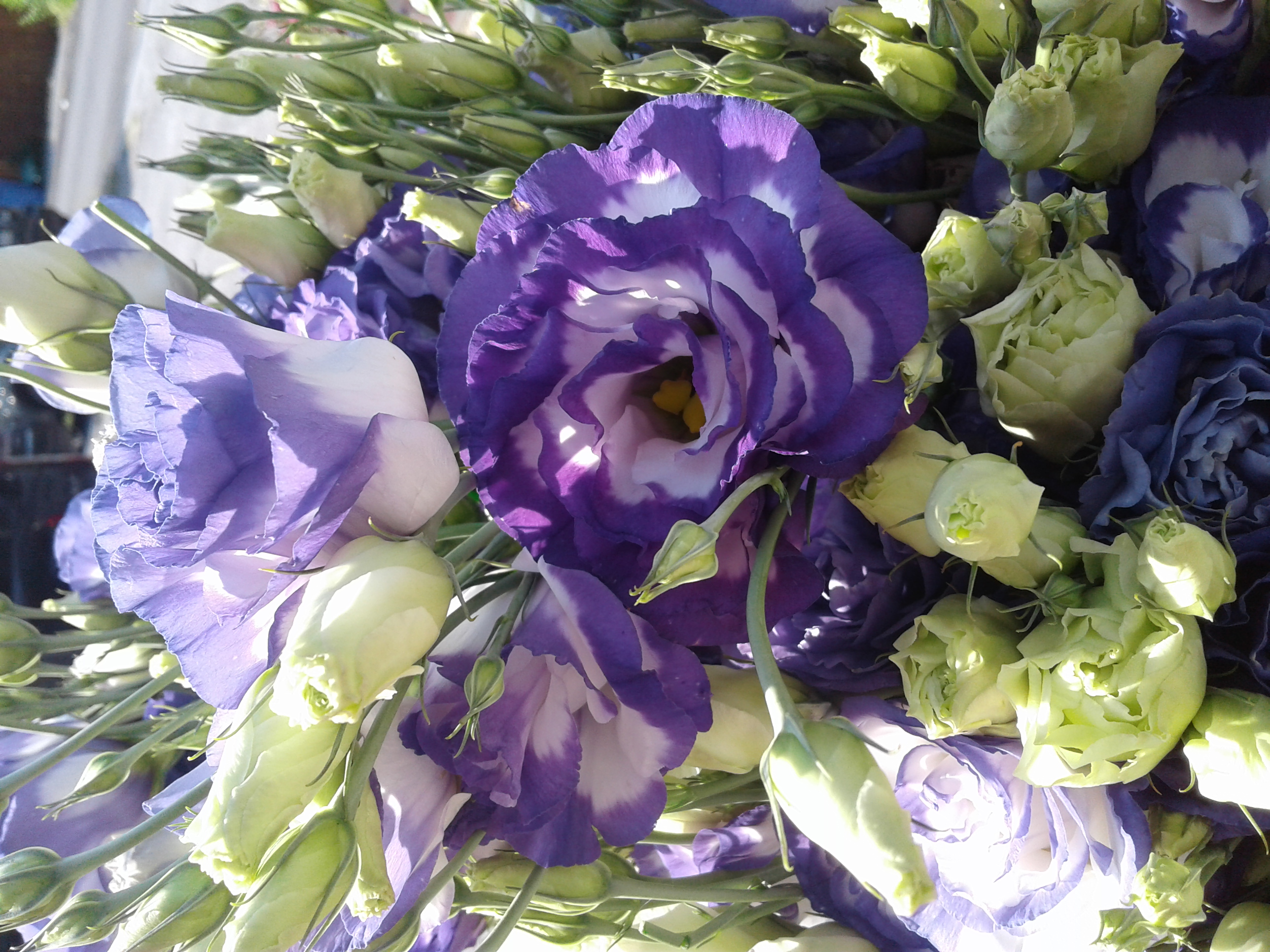 Lisianthus Packs a Punch!
Let's try something new; let's try Lisianthus! We love this flower and we want you to love it, too! Known as Lizzy for short, it is available in pink, white, purple and picotee (that's fancy for "petal tips appear to have been dipped in color"). Limited time only, Lisianthus bouquets now available at Blooms by Vickrey.
Lizzy-what? Lisianthus, pronounced, Liz – ee – an – thus, is native to the Southern United States and commonly referred to as the Texas Blue Bell or Blue Field Daisy. If properly cared for, Lisianthus can last up to two weeks as a cut flower.
Lisianthus is versatile, lending itself to a multitude of looks. For instance, the double petal variety is similar in appearance to a peony or rose and is a great substitute for spray roses in boutonnieres and corsages; while a single petal head may resemble a poppy or tulip. Lisianthus is the perfect addition to a garden-inspired flower arrangement, wedding bouquet or floral gift.
Special thanks to Better Homes and Gardens, Flowerona.com, The Blog from FiftyFlowers, and Flowers Victoria. #bloomsbyvickrey #downtowncamphill #freshflowers #lisianthus #flowersonmarket #purpleflowers #pinkflowers #whiteflowers #picoteeflowers #gardenbouquet

SHOP LOCAL!
Coming off a major "flower-sending" holiday like Valentine's Day, we'd like to remind our customers about the importance of ordering flowers locally. Whether you are sending flowers across town or to another state, find a local florist and order directly through them; you'll be happy that you did.
Local florists find themselves between a rock and a hard place these days. What once was a respectable business, "main street" flower shops are finding it increasingly difficult to stay afloat.  With steep competition from grocery stores and big box retailers, local flower shops have had to reinvent themselves time and again.
Enter the concept of wire services.
Originally created to link local brick and mortar flower shops to each other nationally (making it possible to place an order in Kansas City for delivery in Denver), wire services were owned by and for local florists. Today, those companies such as Just For You Flowers, ProFlowers, Bloomnet, 1-800Flowers, etc., are independently owned and selling direct to consumers at the expense of the local florist.  You see, these wire services are not florists, but rather order gatherers who take their cut and leave the local florist with pennies on the dollar to fulfill an order.  Yes, I'm sure that whoever sent you flowers spent a pretty penny on an arrangement that was portrayed in a picture as luscious and full.  Unfortunately, once the order taker has taken a cut, the local florist is left to fill and deliver a $75 order for far less.  Minus the delivery fee (yes, there is no such thing as "free delivery"), the recipient is now receiving a $45 (approximate) arrangement; a far cry from the $75 picture that was viewed online.
Customer is unhappy (and rightfully so) and local florist, who is trying to operate a business with hands tied behind their back, has their reputation dragged through the mud. So how can a consumer be a savvy shopper?  For starters, don't hope that the business who "inherits" your online order can magically turn $35 into a $50 look plus delivery.  Instead, get that hard earned cash into your vase by ordering directly through a local florist.  Be careful when searching online, though, as most florists listed at the top of the page are order takers.  To be certain that you are calling a local florist, choose a flower shop with a local phone number and address (although that's not always telling).  Call the shop saying that you would like to pick something out in person and need their hours of operation and location.  If they answer you honestly, then you're safe.  If not, move on to the next business.
(Side note: After confirmation that they are an actual store, it's okay to come clean.  There isn't a brick and mortar florist in the country who won't thank you for checking to be sure they they are real.)
Excerpts of this post are from an original BLOG post by Cinda Baxter for Independent Retailers, the 3/50 Project.