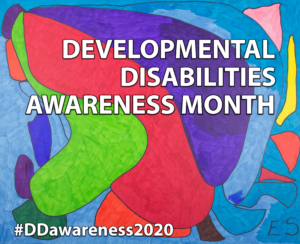 March is Developmental Disabilities Awareness Month
In this crazy world of flowers, it's the investment in relationships that we value the most; clients who have grown into dear friends who mean so much to us.  While weddings, parties and corporate events are a significant part of what we do, what pulls at our heart strings are the service organizations who have invited us into their circle of support.
Since 1987, March has been recognized as National Development Disabilities Awareness month.  Through a national network of support, the campaign seeks to raise awareness about the inclusion of people with developmental disabilities in all areas of community life, as well as awareness to the barriers that people with disabilities still sometimes face in connecting to the communities in which they live.
In recognition of Developmental Disabilities Awareness month, Blooms by Vickrey would like to recognize two worthy causes whom we are privileged to be a part of: Andrew's Gift and UCP Central PA.  Andrew's Gift provides resources to individuals living with autism to enable their development and enrich their lives.  Grants are made available to individuals/families and school systems within Dauphin, Cumberland, Perry, Lebanon and Lancaster Counties. Additionally, Andrew 's Gift provides IPads, fitness, summer camps, horseback riding, sensory equipment, and basic human needs including beds, safety gates and window bars.
UCP Central PA has a 66-year history of encouraging and empowering people to learn, grow and experience joy through their comprehensive array of programs and services.  Headquartered in Camp Hill, UCP's geographic and programmatic footprint extends across 17 central Pennsylvania counties, with significant operations in Cumberland, Dauphin and Perry Counties.  UCP meets the needs of individuals of all ages with all types of disabilities and special needs, from pediatric to geriatric. While the name—United Cerebral Palsy–would seem to suggest otherwise, clients come with a wide range of conditions and diagnoses. The reality is this: the vast majority of those served have a condition other than cerebral palsy.   Thank you, Andrew's Gift and UCP Central PA for inviting Blooms by Vickrey to be your florist of choice; we are honored.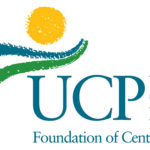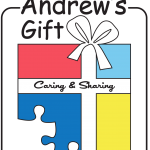 « Back to .