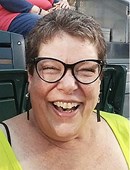 An Angel Among Us; Vicki Weckerly, 1960 to 2018
It is with great sadness that we share the passing of our dear friend, Vicki Weckerly. Vicki passed away Thursday, September 13, after a lengthy battle with cancer.  She was an inspiration to us all and will be deeply missed.  Her infectious laugh filled the room and you couldn't help but be inspired by her unwavering positive spirit.
Blooms by Vickrey was privileged to serve as a retail location for Vicki's artisan-crafted jewelry. Her one-of-a-kind pieces won the admiration of many of our customers and gained her a loyal following.  Vicki was a self-taught artist who used the craft as a form of therapy while undergoing invasive cancer treatments.  Keeping her hands busy helped to by the time and gave her an outlet to share her creativity.  Vicki's one-of-a-kind designs represented the many facets of her personality; a little bit of her was in every piece.
Many of Vicki's designs remain on display at Blooms by Vickrey. Necklaces, bracelets and rings comprise the collection and make a great gift for yourself or someone you love.  In celebration of Vicki's life, Blooms by Vickrey will donate 100% of the proceeds from her jewelry sales back to the family.  Help us to keep Vicki's spirit alive; inquire about this fabulous jewelry today.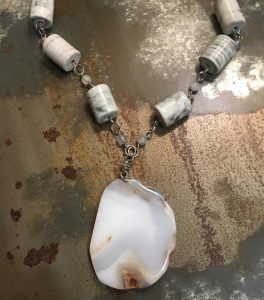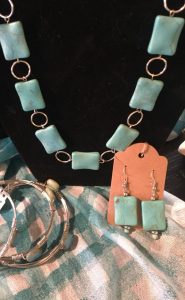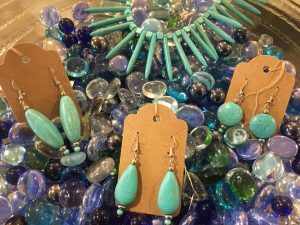 « Back to .